A few benefits of being a JACA member:
Access to our members-only Facebook group which allows you to connect with other members (breeders, handlers, show dog and other competitive activities owners, casual companion dog owners, etc.) to ask questions on training, health and wellness, food, grooming, dog-related equipment, etc., discuss crazy or adorable things your dog did that day, share photos of your dog knowing that we're all crazy about the breed and will appreciate seeing the fuzzy cuteness of your JA. And yes, sometimes the conversation is about dog poop.
Discounts on club merchandise, Japanese Akita swag and JACA's Official Guide to Judging the Japanese Akita.
Subscription to the very beautiful JACA publication, Wan Wan.
Private announcements or invitations to our club events before they're announced to the public.
Information about breed studies and news from our counterparts in AKIHO (Japan), the JAIC (UK) and the World Union of Akita Clubs (international) as well as our rescue affiliates.
The opportunity to give back by serving on a committee (only if you want) and the opportunity to take the breed in the right direction and help shape its future.
Being part of an amazing and supportive group of Japanese Akita owners in the breed parent club of the United States.
Mentors and information for members interested in showing and breeding.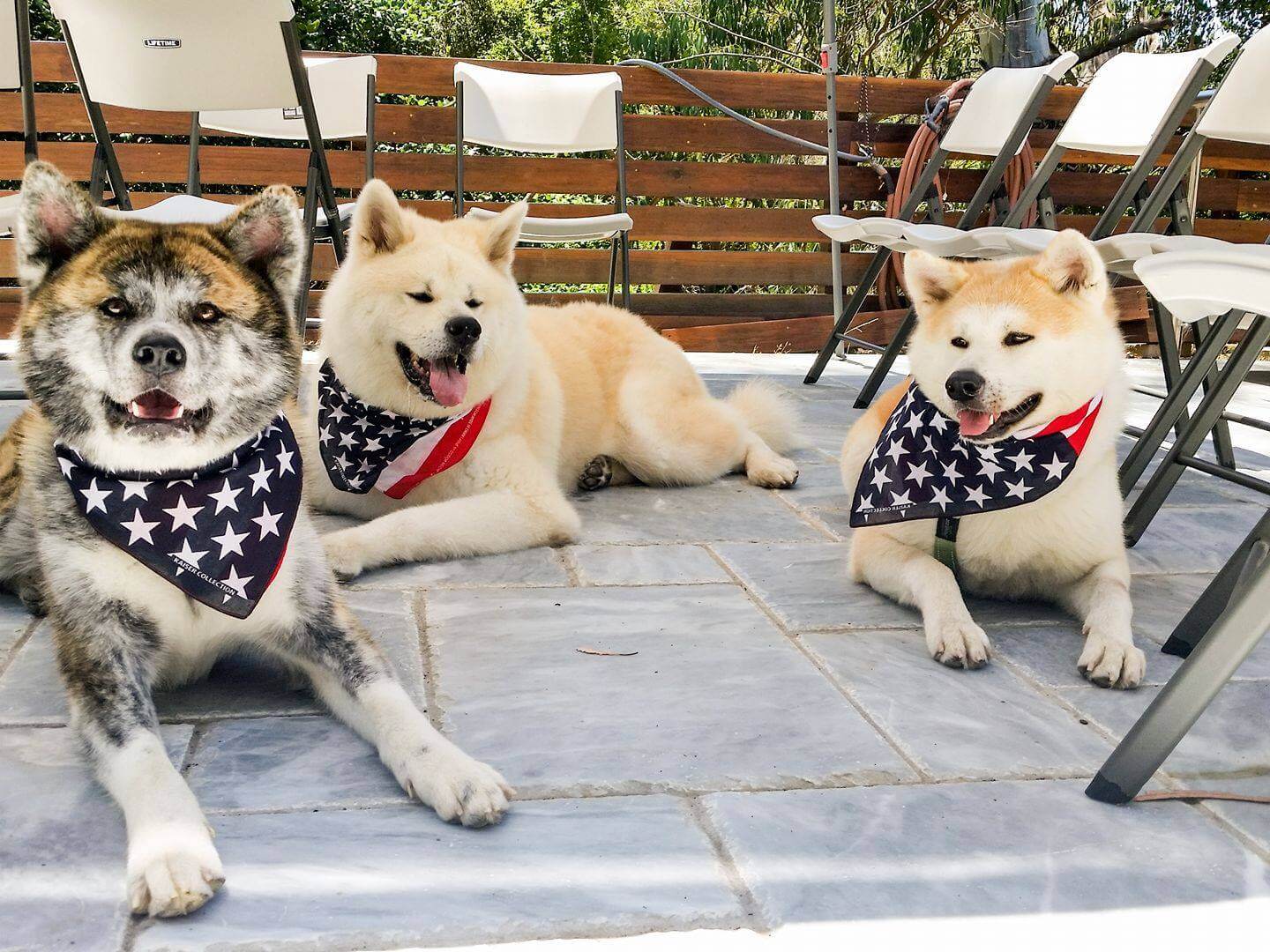 Here's what some of our members have to say.
I like that JACA is more than just a club it's an extended family & everyone genuinely cares about everyone else. I'm quoting [board member] Katherine Kurylo here – "We'll get through it together!" Bear would not be where he is as far as his reactivity if it weren't for JACA. Seriously I get teary-eyed. I was so stressed out but they have taken time out of their schedules to help with Bear we're so blessed to be a part of all you guys stand for!
Deric and I both adore being a part of JACA because honestly it makes us feel a little more normalized about our obsession with our beloved Miyagi. It allows us a space to talk about him and not feel overbearing so we can share with great comfort and confidence. Most importantly though, it provided us with an eclectic group of new friends who we like and who we consider our extended Akita Inu family.
As a first time JA owner, I love being a member of JACA because it is a great group to ask questions. Everyone is so helpful.
My husband Lin and I just got our 1st JA puppy about a month and a half ago thanks to JACA. When we learned about JACA, we were very interested in the breed and were not having much luck finding a puppy on our own. I am so glad that we didn't!! Since joining JACA, this wonderful group welcomed us and introduced us to breeders, shows, JAs and their owners. They educated us on this wonderful breed and helped us to be prepared to take care of her when we brought her home. Before JACA, we knew so little. We are still JA newbies but I don't worry about it because I know if we need help or have questions we are surrounded by a wonderful community of people who've been there and done it. I am amazed at how often this selfless group eagerly helps and supports the breed and each other. The best part is that in the short time since we've become members, we've met some great people who could end up being friends for life.
Michael and I have been in JACA since about 4/20. We joined because of Kenji's SA and a recommendation from Bekki Leu. She has been such a great resource for us in treating the SA. She has websites, FB groups, information on every question I've ever had on JAs at her fingertips. I have also received useful information from Kathy Gima. Together with both of their input and drs in Spokane, I'm on a treatment plan that is working and I can manage because Kenji has 2 lifetime conditions SA and IBD.
Being a member of JACA has given me and my family access to information about this wonderful, loyal breed that we may not have otherwise had. We have also met many owners from next door to across the globe, something that has broadened our knowledge of the breed and we would not have been able to do this without our JACA membership. It has made our relationship with Ryu even more special than it was before.
I previously considered myself a seasoned dog owner prior to joining JACA, but Japanese Akitas aren't your typical dog, and JACA is not your typical club.  It's like the "Cheers" of the dog world – you enter a warm welcoming place where everyone knows your name (and especially your dog's name).  You are surrounded by like-minded individuals who are passionate about their dogs, passionate about improving themselves as owners, passionate about improving the breed and passionate about educating the public on these amazing creatures.  I never expected to encounter such wonderful individuals (both humans and dogs) in this group, and both me and my dog ended up developing amazing friendships with other members.  We celebrate milestones together, worry over our dogs together, share stories together, and even grieve together as we support one another through all of our dogs' life stages.  This breed and this club will both redefine your experience as a dog owner, and I feel extremely blessed to have found them both.
Individual Membership
$35/year
Family Membership
$45/year
Rescue/Adoption Membership
First Year Free
(must provide additional info from rescue)
Interested in joining JACA?